Register Here
Whilst torque tool manufactures work to ISO6789:2017 Part 1 conformity to ensure their products are within the 4-6% tolerance, calibration determines the individual tools performance, and periodic calibrations should take place to determine the performance over its lifespan. ISO6789:2017 Part 2 calibration defines how this should be performed.

So how often should you calibrate your tools? This depends on the liability you face in not knowing the tool is performing to standard, and the consequences, whether in product loss, recall or application failures.

An increasing number of torque tool users are now stipulating calibration frequency and record keeping for their tools to adhere to ISO6789:2017. Companies tightening wheel nuts in truck buses are prime examples, as are aviation and defence applications.

ISO6789:2017 Part 2 Calibration is a detailed and comprehensive standard requiring extensive knowledge of metrology principles, in the method of calibration and calculation of results. This webinar addresses questions and provides solutions to this standard.

We will demonstrate how you can meet these requirements and reduce the operating complexities of using ISO6789:2017 in the calibration of manual torque tools using our software and torque calibration machines.

You will learn:

- Why you should calibrate your torque tools
- How often you should calibrate your torque tools
- Understanding the complexities of the manual torque tools ISO 6789:2017 standard
- Different requirements for torque wrenches and torque screwdrivers
- Practical solutions in how to use the standard
When
Wednesday February 24, 2021, starting at 3:30 PM GMT
Presenter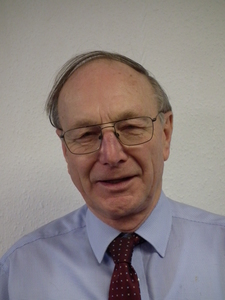 Ron Sangster
Managing Director, Advanced Witness Systems Ltd
Ron Sangster has 40 years' experience in the torque measurement and calibration industries. Before setting up AWS Ltd 20 years ago, he worked for companies in the field, gaining them international recognition. He's designed solutions to torque problems in numerous industries, including oil and gas, nuclear, defence, aerospace, medical, automotive, fastener, and accredited laboratories. He's been the design consultant to NPL for the UK's National Torque Calibration Machine, is chairman of BSI torque technical committees, and a member of several others. He's co-authored and presented torque standards papers at world IMEKO conferences, and in National Measurement and Quality seminars.
Register Here